We know that every business owner or manager wants to be proud of their business and wants to showcase it to the world.
The problem is that overgrown, outdated, or poor landscaping gets in the way of this goal.
At Creation Landscaping, we know that business owners and managers want to focus on keeping their business running smoothly and growing their companies, and not wanting to spend energy or time on keeping their property exterior clean and neat.
That's where we come in. Our goal as a team is to provide extraordinary and reliable service to every one of our clients. We want to provide you with complete peace of mind when it comes to your commercial property's mowing, mulching, landscaping, or snow and ice management.
When it comes down to it, it's pretty simple: We want you to be proud of your business and help you have a business exterior that is beautiful and helps grow your brand.
Vision
To transform the lives of our team members, clients, community and to be recognized as the finest Landscaping & Snow Company in South East PA.
Core Values
- AMAZE Our Customers - Provide stellar service and experiences
- Be Successful As A Team - Believe in each other and trust each other.
- Build Trusting Relationships - Do what you say you are going to do
- Pursue Growth - Constantly challenge and push yourself
- Fuel By Passion - Be passionate about what you are doing and where you are going
- Respect & Fun - Treat people the way you want to be treated
Mission Statement
Creation Landscaping is dedicated to exceeding our customers' expectations with the highest quality services, produced in the timeliest fashion, by the finest maintenance professionals.
Kingdom Purpose
To Honor God's People & Creation through everything we do and speak.
Psalm 24:1-2 "The earth is the LORD's and all that is in it."
1 Cor 16:14 "Let all that you do be done in love."
For our employees and clients, prioritizing safety is non-negotiable.
Through in-depth employee orientations, specified equipment training and the implementation of a company-wide safety committee, we work as a team to routinely monitor, measure and maintain the highest level of safety. This ensures every workday begins with clarity and confidence and ends with each employee returning home safely.
Morning Safety Huddle: Creation field teams participate in a daily morning huddle in order to warm up for the day and discuss any relevant safety topics.‍‍
Equipment: We are dedicated to ensuring that all machinery and personal safety equipment is maintained to the highest level.‍

Safety Organizations: To ensure that we are knowledgeable about the latest safety trends and practices, we are members of NALP and SIMA.
We Make The Process Simple
Request a quote

We meet you at your property and discuss your landscape goals.
We sketch your property

We walk your property to get all necessary measurements.
You approve the quote

Review your estimate and approve it.
We do the work

Watch your property's exterior and branding grow with new landscaping!
Why Work With Creation Landscaping?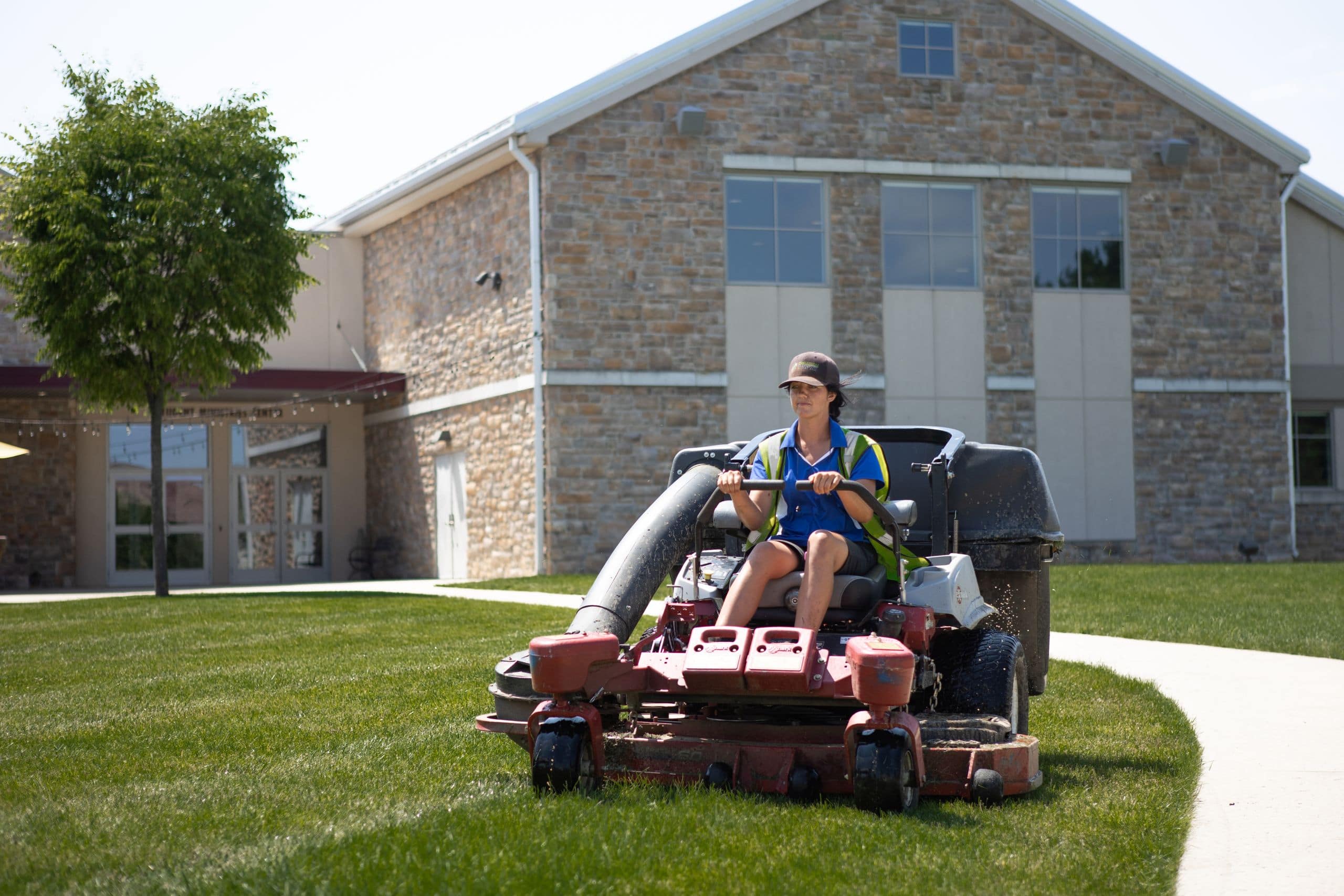 Customer Service
We focus on long-term relationships with business owners and property managers.
Local Business
We are based in Lancaster County, PA, and we understand the local work ethic and business culture.
Experience
Our experience and training ensures we follow only best practices when designing and installing landscapes.
Clean & Professional
Whether it's our uniforms, equipment, or employees, we guarantee professionalism in our work.