Are you concerned about losing brand value by having unappealing or outdated landscaping at your business?
Our complete landscaping design and installation services in the Lancaster County area give you peace of mind knowing your property's exterior will be attractive, beautiful, and properly installed.
Promote your brand and increase property value with premium landscape design and installation!
Landscape Installation That Promotes Your Brand
Site Planning
We'll take care of all the site planning to make sure water flow, drainage, and other issues are addressed correctly.
Complete Design
Our experienced design team takes care of everything based on your company's goals.
Full Installation
We make sure everything is installed correctly for many years of low-maintenance landscaping.
Office &
Corporate Campuses


Retail Centers &
Shopping Malls

Home Owner's
Associations
We service more types of properties - contact us to see what's possible for your business!
We Make Commercial Landscaping Easy
Request a quote

We meet you at your property and discuss your landscape goals.
We sketch your property

We walk your property to get all necessary measurements.
You approve the quote

Review your estimate and approve it.
We do the work

Watch your property's exterior and branding grow with new landscaping!
Why Work With Creation Landscaping?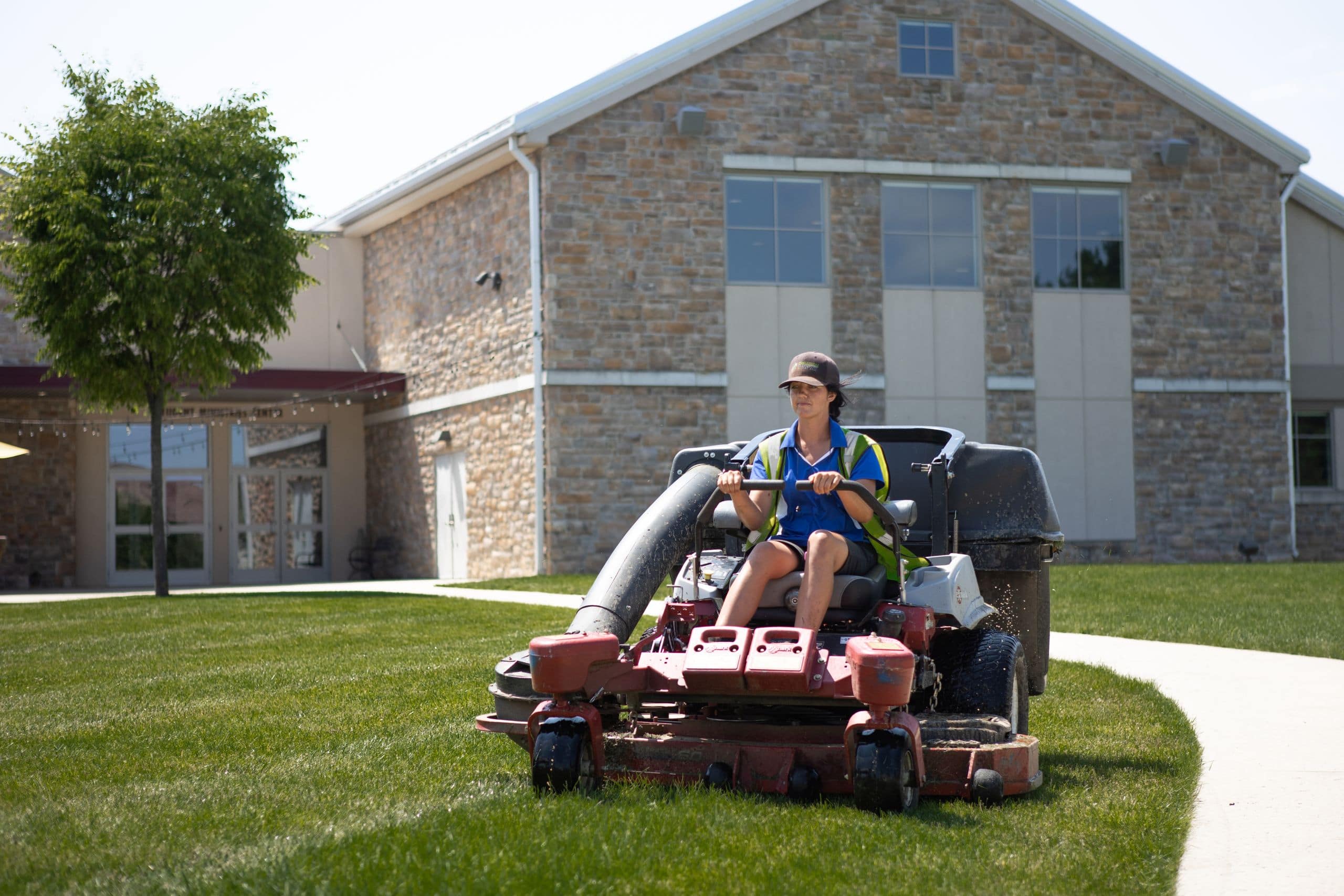 Customer Service
We focus on long-term relationships with business owners and property managers.
Local Business
We are based in Lancaster County, PA, and we understand the local work ethic and business culture.
Experience
Our experience and training ensures we follow only best practices when designing and installing landscapes.
Clean & Professional
Whether it's our uniforms, equipment, or employees, we guarantee professionalism in our work.
Commercial Landscape Design In Lancaster County
As a commercial property manager or business owner, you want a property that has a beautiful exterior and encourages new and existing clients to work with you.
The problem is that you may have outdated or overgrown flower beds, mulch beds, and other landscaping. These areas are distracting to your business and lowering your property value and brand appeal.
At Creation Landscaping & Lawn Care, our complete landscaping maintenance services and commercial lawn care keep your property maintained and brand value high.
Creation Landscaping provides landscape renovation and enhancement services. These projects can be large or small and make a significant impact to your property.
Even with proper care, a landscape can become dated and tired. Working with property managers and owners, we can design and install projects around signs, building entries, buildings and other high visible locations to increase your curb appeal and value to you property.
It doesn't matter if it's redesigning and tearing out existing flower or mulch beds, planting new trees and shrubs, or freshening up your property's landscape in some other way, our team is here to help your business exceed!
Some of the services we offer include:
Site planning
Landscape design
Removal of old plants
Landscape installation
Landscape irrigation
We offer complete landscaping maintenance, lawn care services, and snow & ice removal in the Lancaster, Lebanon, and York areas.
Check one of our services below to learn more:
Landscape Design & Installation
Contact us today to get your free quote and see what is possible for your property!
Information courtesy of Creation Landscaping & Lawn Care LLC, 1061 Hartman Station Rd, Lancaster, PA 17601